In this guide, we will show you how to make your very own Rust server and play with friends.
The first step is to go to Scalacube.com and click "Sign Up" to create a new account.


Once this is done, log in to your account and make your way to "Servers".
Click on "Buy Server"


Select "Rust".


Click on "Get Your Server".


Select your location and click "Next".


Select the number of slots you would like your server to have.


Select either a Community or Oxide server - this can be changed at a later date.


The next step is to select a Server Address for your server. For this guide we are selecting the default "IP With Port" - This can be changed later. Click on "Next".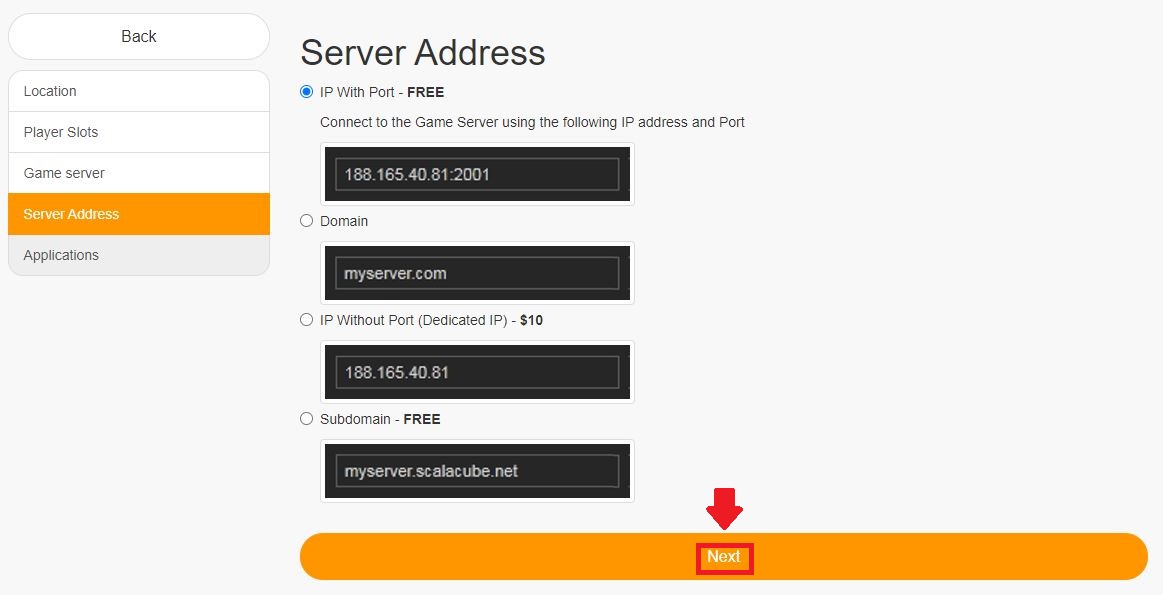 Here you can select any additional applications for your server - these can be selected at a later date if required.


Confirm your server details and click on "Pay"


Select your payment method and finalize your payment.


Once the server has been purchased, make your way to the "Servers" tab and click on "Manage server".


To connect to your server, open Steam then click View at the top left of the page then Servers > Favorites > Add Server, and enter your IP address in the field.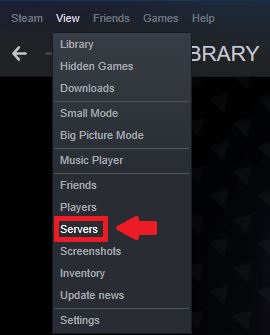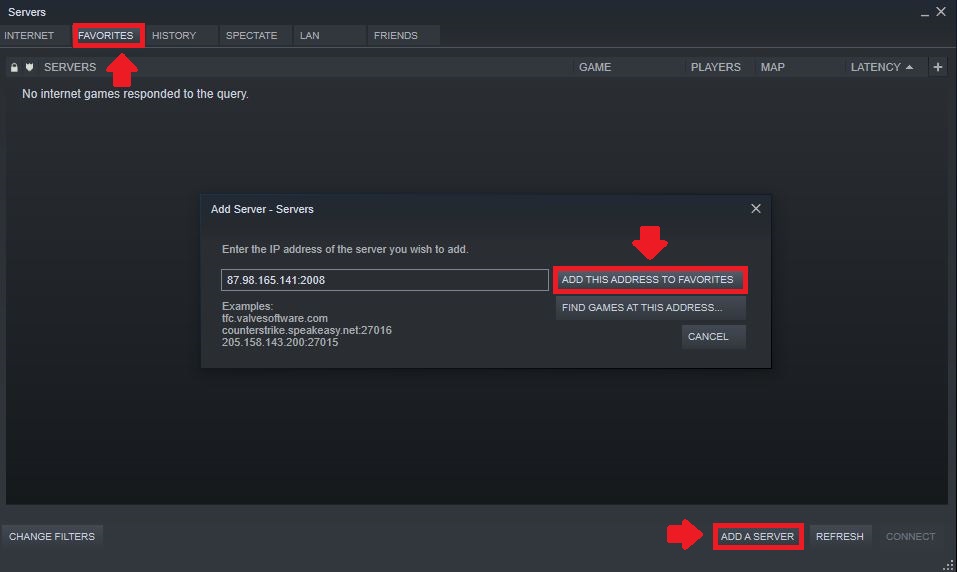 This server list is administered by Steam, we have no control over it. However, your server SHOULD be listed within 24h after you have played the game for at least a couple of hours. If your server is still not showing up, please contact Steam Support.
Your Rust Server Features and Management
Go back to the Scalacube control panel and click on "Manage".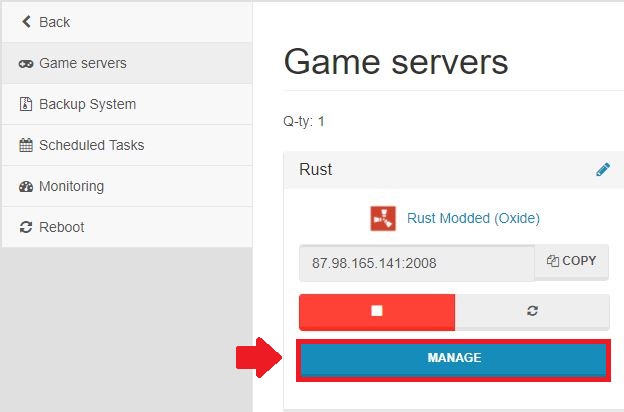 Clicking on "Console" will allow you to see server-specific details of your server with more of an administrative touch. RCON should mainly be used to enter commands etc.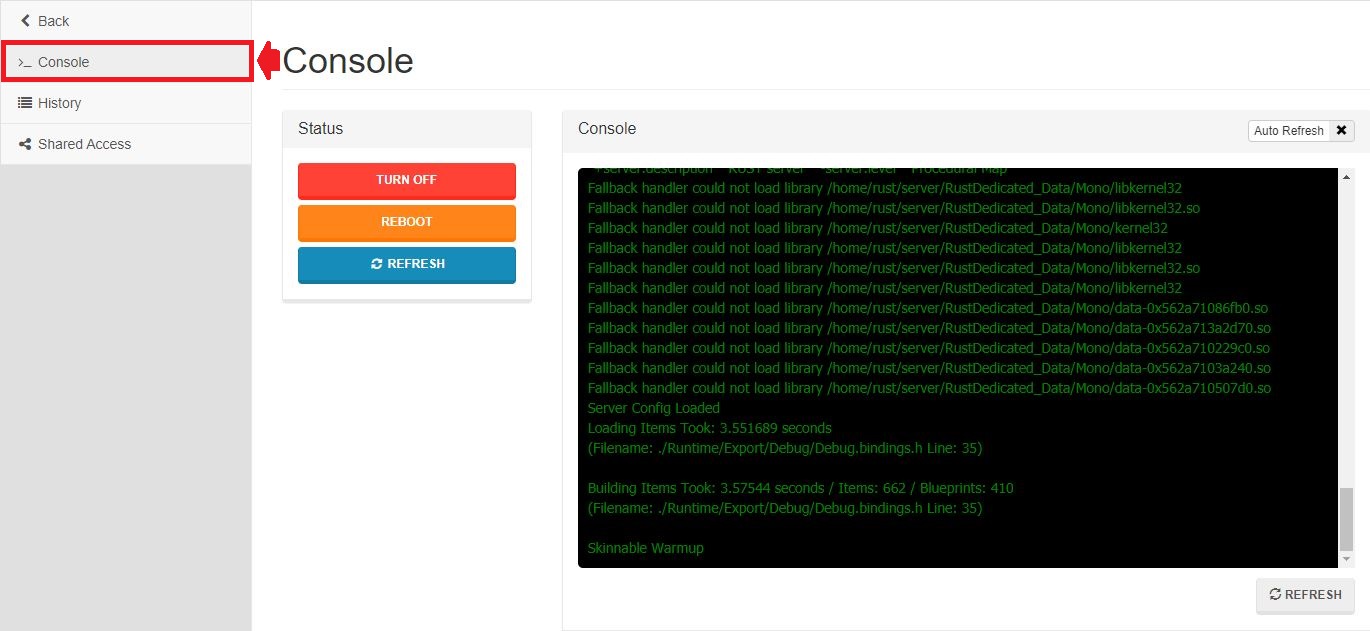 Clicking on "Settings" will allow you to change server-specific settings from the name and description to the owner roles and many more.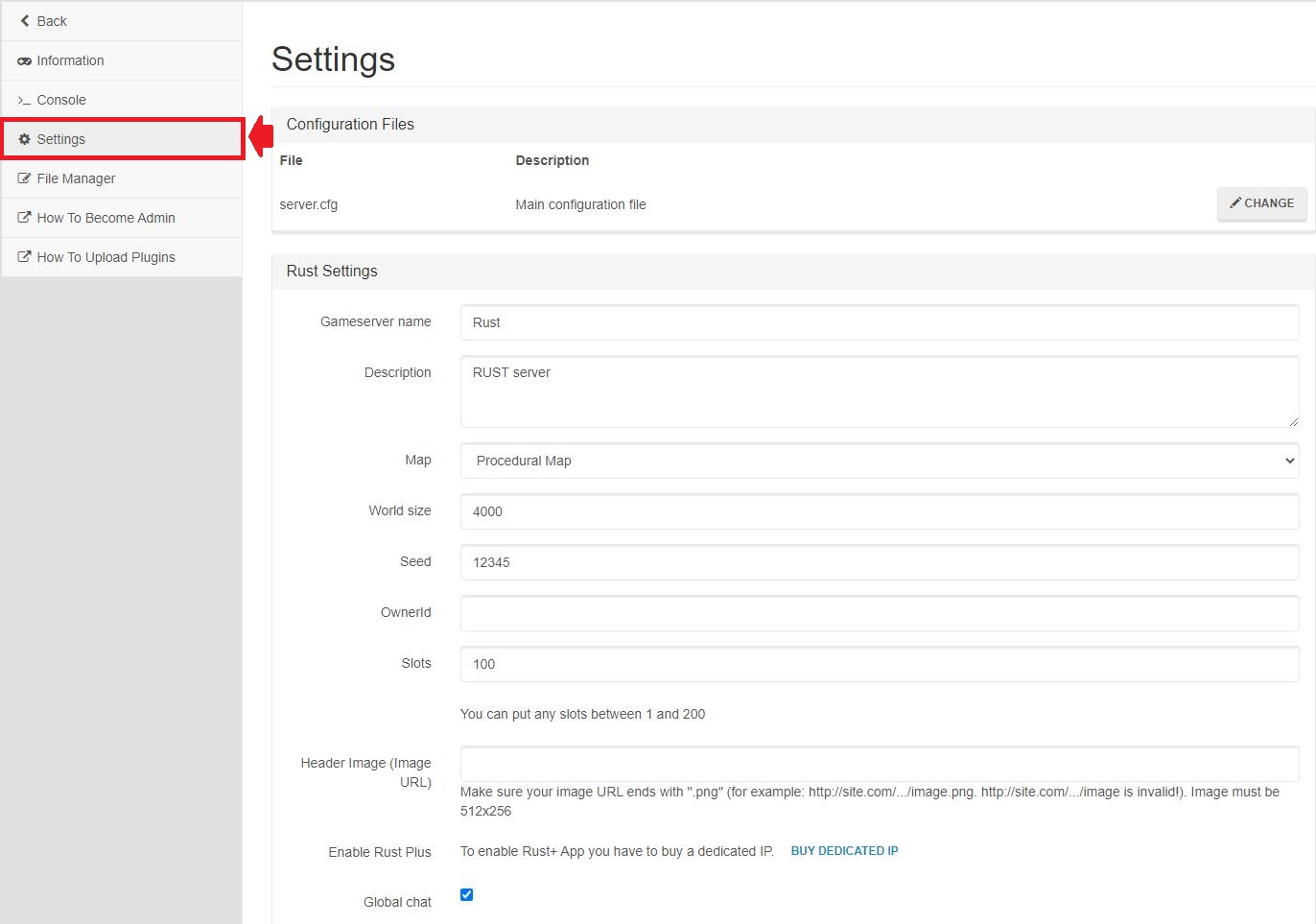 Clicking on "File Manager" will allow you to manage your server files if you need to remove, add or replace any files.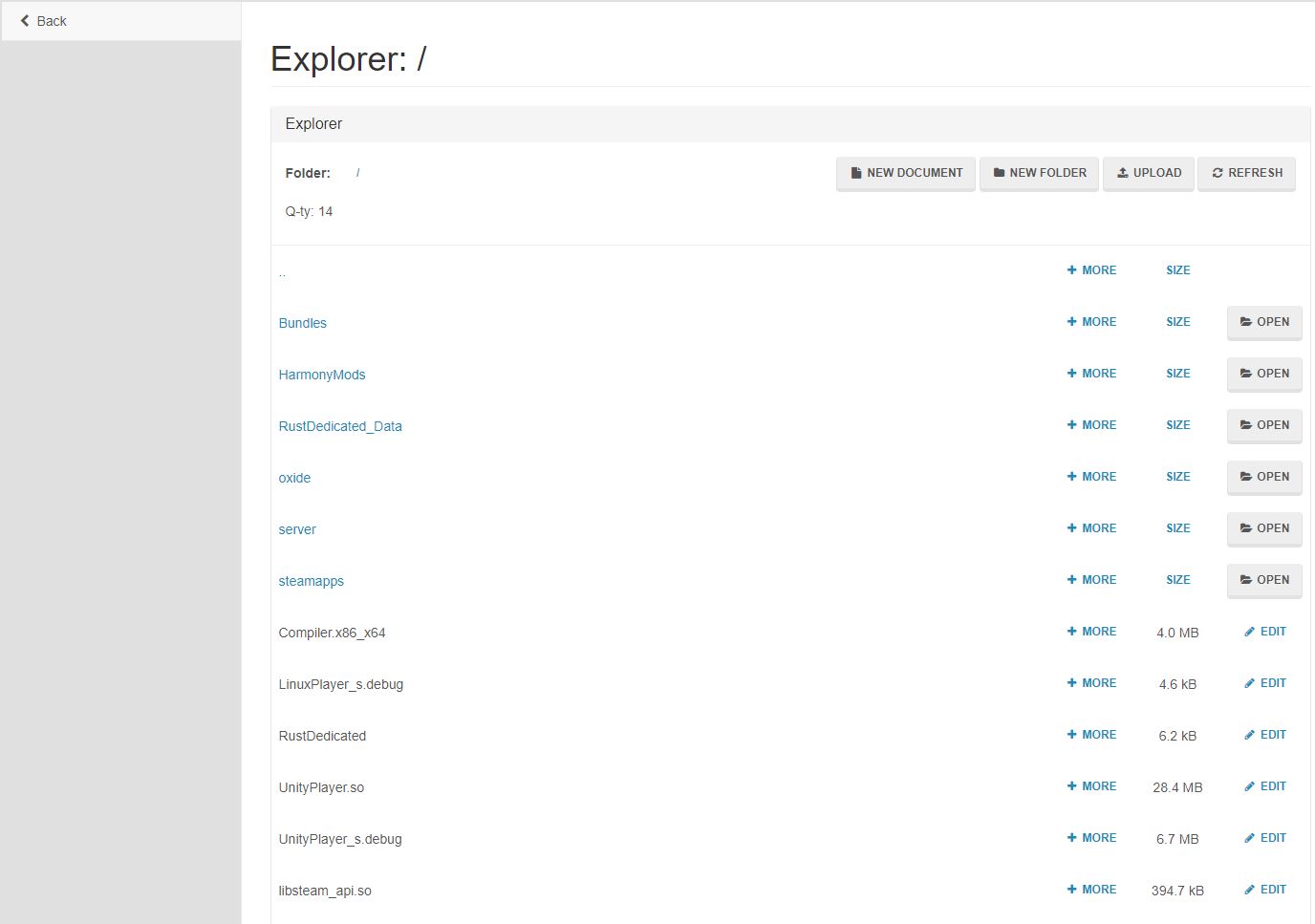 If we go back to the "Game servers" page and click on the "Backup system", we can set up a server automatic backup feature so no data would be lost in the future.


Clicking on "Scheduled tasks" allows you to set a scheduled task on your server to act as your server, like restarting or starting a server in the console for more automation.


If we click on "Monitoring", we can see the resource usage of our server and plan our mods, plugins accordingly to how much resources we own.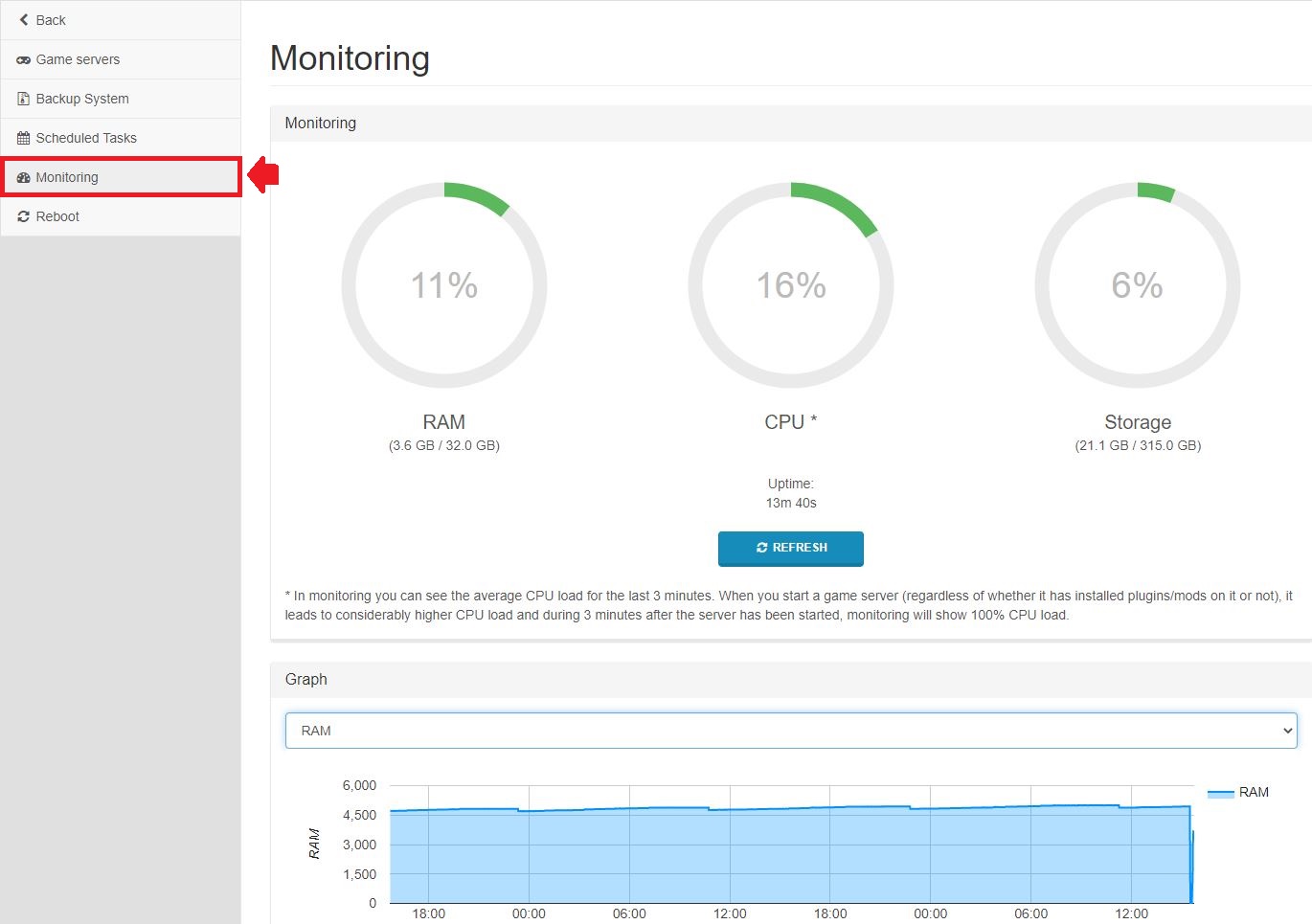 Congratulations! You now know How to Make a Rust Server.
Summary:
Get a Rust server from Scalacube
Install a game server on the Control panel > Gameservers > Install page
Click Start to start the server
Copy your IP address and use it to join your server