With our Affiliate Program you can earn 30% of the total amount charged to your affiliates.
You will have your personal referral link that you can place on various websites, forums, social media, etc. Those users who will follow it and rent a server from us within a 30-day period will be associated as your referrals and earn you 30% of the server cost.
E.g., In case your referral user rents a server, picking the "VPS 8G" Pricing Plan for $40, you will earn $12. You can monitor clicks, registrations and purchases made through your referral link in your Control Panel.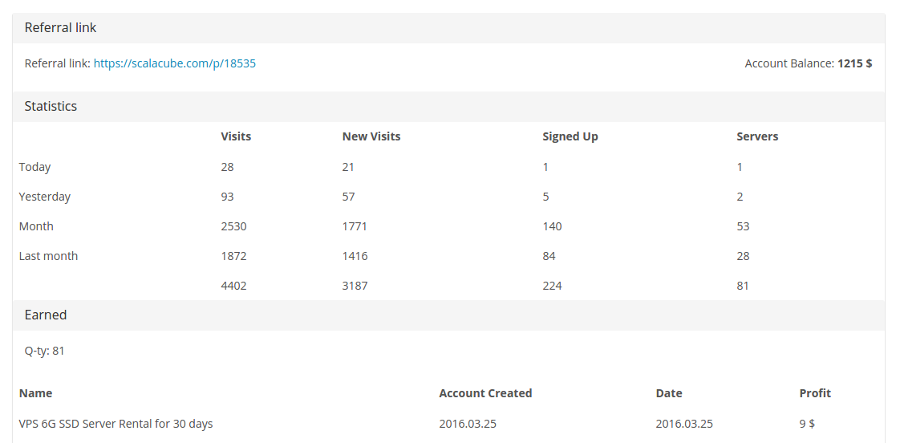 The money earned can be withdrawn to your PayPal. Minimum withdraw amount - $20.
Enroll in our Affiliate Program