Preparation
Download the plugin you want to install.
Installing Plugins
In order to upload your plugins go to the
Your Gameserver → File manager
page, open folder "oxide/plugins" and click Upload.
Reboot the server to start using the new plugins.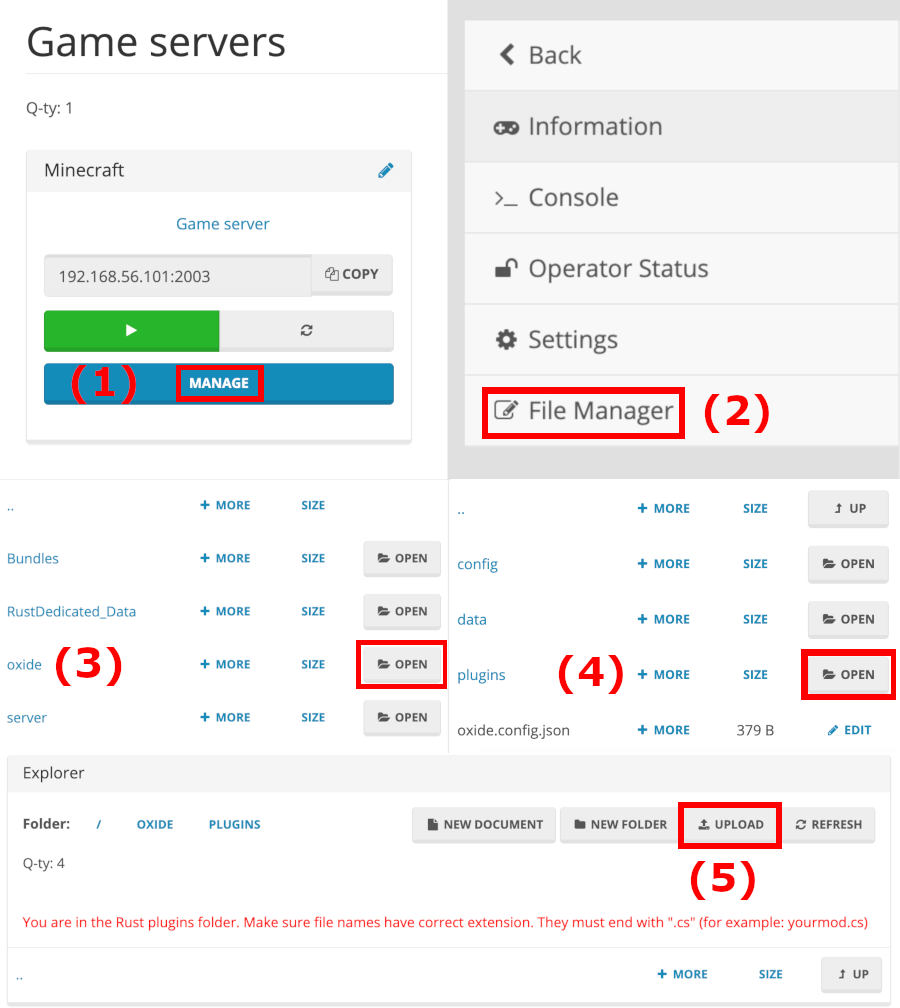 Configuration
Follow the instructions on the page you downloaded the plugin from.