Preparation
Stop your game server.
Admin
Go to the Game server > Settings page.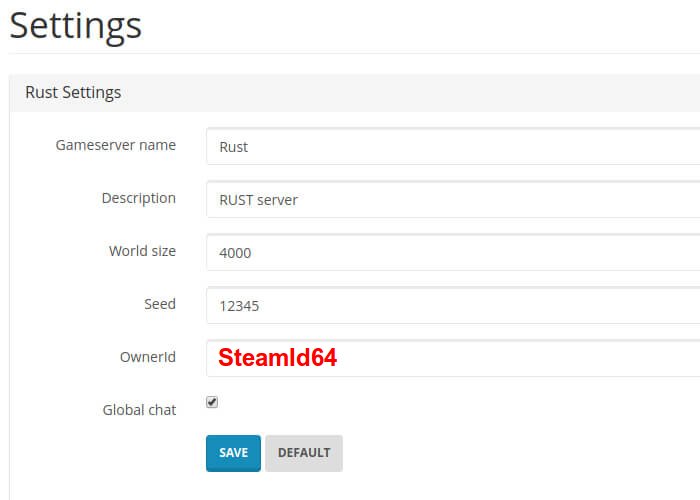 Follow the guide to get your SteamID64
How to find your steamid
.
Put your SteamID64 into the OwnerID field, click Save and restart your game server.
How to add Moderators
To add moderators to your server, open folder /server/my_server_identity/cfg/ via our File manager. Open or create a new file with the following name: users.cfg For each user that you want to assign the owner admin role to, you will need their 64 bit Steam ID. You can use a great service called, SteamID I/O to find the corresponding ID. Simply input the role, 64 bit Steam ID, steam name (optional), reason (optional). Enter the following line, on a separate line, for each player you want to assign the owner admin role: ownerid "64_bit_steam_id" "optional_user_name" "optional_reason" If you want to add a moderator roles, you will follow the same steps above, but instead enter the following role: moderatorid "64_bit_steam_id" "optional_name" "optional_reason" You will then need to restart your game server in order for the changes to take effect.
Summary:
Make yourself admin on your Rust server