Requirements
Your server must support plugins.
You can install plugins on Spigot and Bukkit servers.
You can't install plugins on Standard Minecraft, Forge and Modpack servers.
Plugin Files
To install plugins you will need to get .jar files.
Search and download Minecraft Server plugins here:
http://dev.bukkit.org/bukkit-plugins/
https://www.spigotmc.org/resources/categories/bukkit.4/
As an example, we will describe the WorldEdit plugin installation process:
http://dev.bukkit.org/bukkit-plugins/worldedit/
.
Files Upload
In order to upload your plugins go to the
Your Gameserver → File manager
page, open folder "plugins" and click Upload.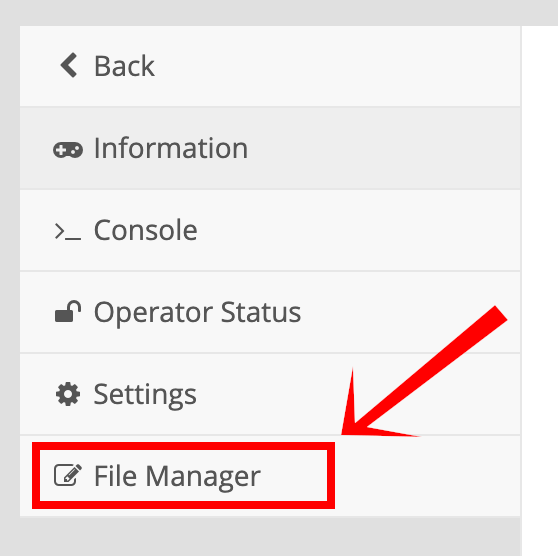 Plugins Check
Reboot the server to start using the new plugins. By using the Console, run the "plugins" command to check the correctness of plugins installation. The output will show a list of all plugins installed.